To all my friends, fans and professional colleagues, I thank you from the bottom of my heart for all the help, support and love that you've bestowed upon me over my DJ career - I appreciate each and everyone of you and I mean it sincerely.

My site was conceived to help everyone keep up with my Music, Events and upcoming Club engagements. The site is plain, simple and to the core, just like me. You can buy my mixes, post a comment or just explore the picture galleries at your leisure..... I'm proud and extremely happy to live and play my music in South Florida, a place and time that  few will erase from their memory as we grow old together.
I thank all my fans, family and friends with sincere gratitude for making this site and the music that I play, a part of your lives.
DJ Ciro Llerena
djcirollerena@gmail.com  
    The Place To Be Every Saturday Night!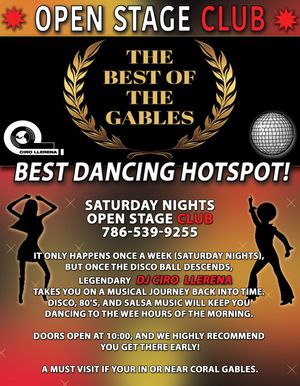 LATEST NEWS.....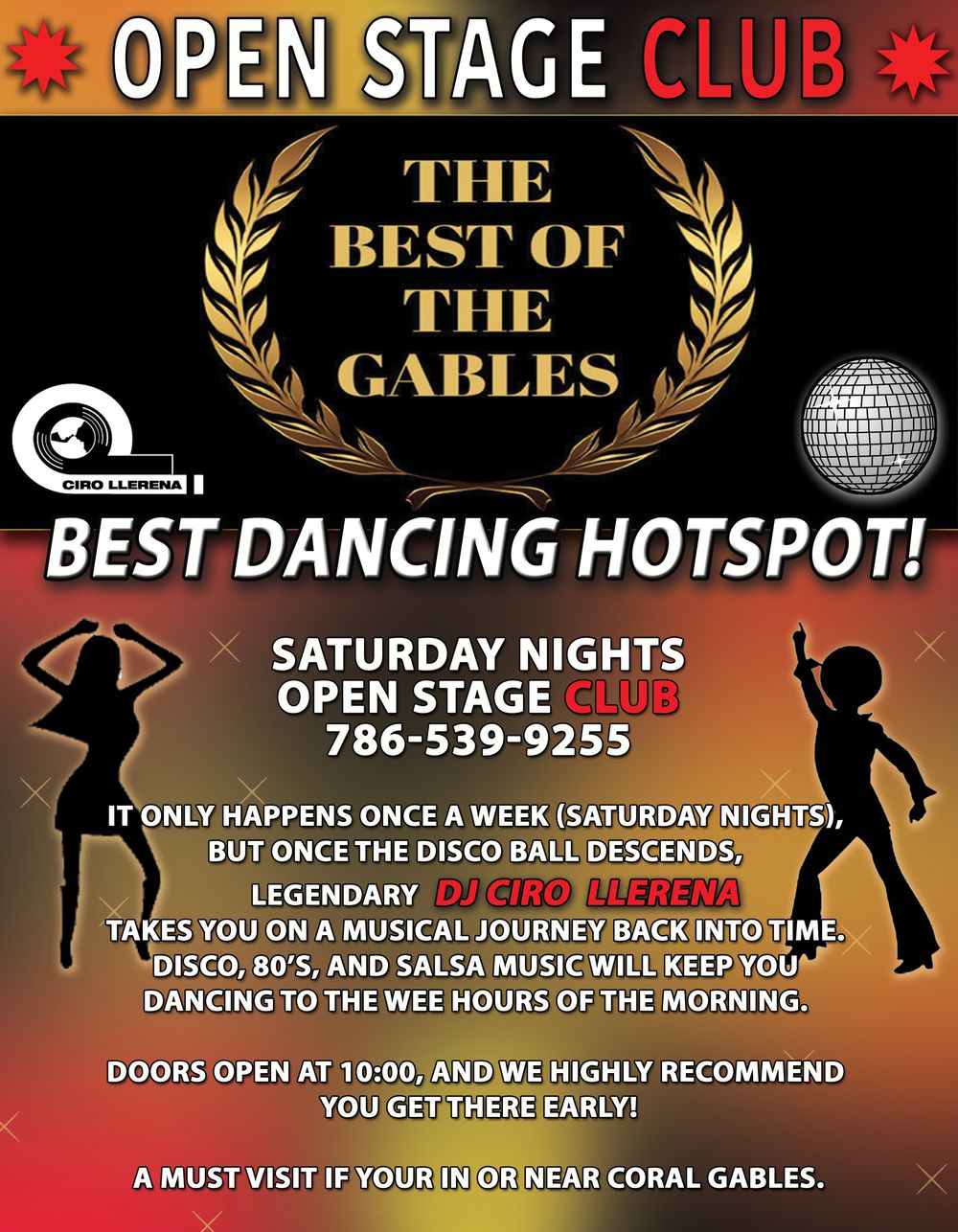 You are visitor number: 3154512
Click on the Web Music Player on your web browser's task bar at the bottom (Left-Hand Side) of this page and listen
to a special mix that we update regularly .....

Enjoy !